Join a company that understands you.
One of the frustrating parts of being a software developer is working for people who don't understand what you do or the environment you need in which to do it. That's what makes Myth Software different.
We're owned and managed by coding and technology geeks just like you. We know the kinds of challenges that inspire you. We understand your need for a flexible work environment. We know that, for you, coding and finding secure solutions to even the most challenging assignments, is fun. And, of course, great pay and benefits don't hurt either. So check our job openings and, if you see one that sounds like you, send us a cover letter and resume showing why you're a great fit for Myth Software and our clients.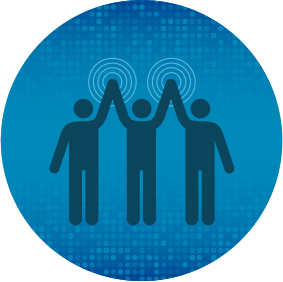 Healthcare
Myth Software offers premium health care benefits through Anthem Blue Cross and Blue Shield—plan for both employees and their immediate families.
Dental
Myth Software offers a premium Dental PPO Plan, provided by Anthem Blue Cross and Blue Shield, with four tiers of coverage offering; preventative, basic, major and orthodontia services.
Life Insurance
Myth Software provides employees with Group Term Life and accidental and death dismemberment insurance coverage at no cost through the Unum Insurance Company.
Disability Insurance
Short-term and long-term disability insurance provides coverage is for employees who have a qualifying illness or injury.
Vacation
Myth Software believes you have to play hard to work hard. Vacation time is accrued for each pay period worked and can be taken by our employees at any time.
Retirement Plan
Myth Software has established a 401(k) Retirement Plan and offers the opportunity for employees to contribute pre-tax dollars up to the maximum legal limit.
Holidays
Myth Software follows the Federal Government holiday schedule.
Sick Leave
Myth Software offers unlimited discretionary sick leave to its' employees.
Training
Myth Software encourages its employees to stay up to date with new technology through our training benefit plan. Myth Software will generously budgets for approved training expenses.