Bring us your toughest technology challenges.
Myth Software was founded by a pair of software developers voraciously passionate about technology—the kind of people who were building computers from scratch back when other kids their age were still learning multiplication tables. Fortunately, their social skills and business acumen developed just as rapidly, creating the perfect storm to address the most difficult technology initiatives for clients in government and business.
Because our 8(a) certified, women-owned small business is owned and operated by skilled software engineers, we understand what technical specialists need to thrive and are able to attract and retain the best talent as a result—experts who thrive in the face of technical problem-solving. Experts on a mission to stretch their capabilities every day.
From cyber security and secure software development to enterprise architecture and mobile development, Myth Software has the services and contract vehicles and Washington, DC location to help you achieve your mission on time and within budget. So bring us your toughest challenges so we can put our passion and 20 years of experience to work for you.
Mission
Myth Software's mission is to help our customers tailor and use technology to meet their business objectives in their own way. Rather than changing their business processes to try to fit into artificial technological limitations, we believe we can offer solutions that support our customer's current needs as well as their changing needs in the future. Great solutions are not about following the latest trends, but about focusing on your operational objectives.
Great solutions are brought about by great people who love what they do. We retain great talent by understanding the needs of top notch engineers and fostering a creative environment. We deal in the currency of ideas, and work hard to make sure that great ideas are born here.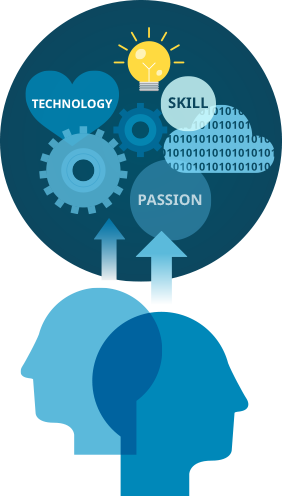 CONTRACT VEHICLES AND NAICS CODES
In addition to being SBA 8(a) certified, you'll find Myth Software on the GSA STARS III, SeaPort-NxG and VA T4NG contracts.
Our NAICS Codes include:
541511 Custom Computer Programming Services
541512 Computer Systems Design Services
541513 Computer Facilities Management
541519 Other Computer Related Services
541330 Engineering Services
518210 Data Processing, Hosting, and Related Service
541611 Administrative Management & General Management Consulting
541618 Other Management Consulting Services